Right next to the GTA, Northumberland is where Eastern Ontario's production hub begins. Large, affordable sites, and skilled, wage-competitive workers - Northumberland is the more cost-effective way of reaching North American markets.
Top 5 Leading Sectors in Northumberland County
Explore our top 5 sectors:
Infrastructure That Connects Markets
2x Major 400 Series Highways
Ship Cargo Nationally or Internationally Via Port of Oshawa's Intermodal Harbour

90 Minutes from Pearson International Airport
Promoting Cost-effective Businesses
Boasting low municipal tax rates and more affordable properties than the GTA, Northumberland offers significant cost savings for businesses.
Land
is $200-$600k/acre Cheaper Than Toronto and the GTA
$775,753
Average Occupied Industrial Property CVA

11.5%
Average Provincial Tax Rate
$32,517
Average Annual Municipal Tax

Incentives
Get access to a number of incentives unique to regional and rural Ontario, while being right next to the GTA.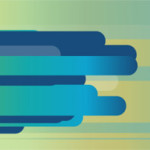 Find a full list of funding programs, tax credits, and initiatives - specific to southern Ontario - aimed at helping your company relocate, expand, innovate, and develop your workforce.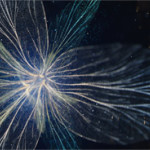 Find a full list of financial incentives and services to support site selectors and manufacturers in the move to Ontario.
Comparative Advanced Manufacturing Operating Costs
See how eastern Ontario provides cost-competitive advantages for Advanced Manufacturing. This independent analysis compares regions throughout Canada and the U.S. across a number of sought-after site selection strengths.
Distribution Warehousing Operating Costs
Read this independent analysis to see the comparison of warehousing operating costs across regions in Canada and the U.S. Eastern Ontario has the lowest annual operating costs, driven by affordable labour and lower acquisition and amortization costs.
Food & Beverage Industry Operating Costs
Eastern Ontario offers the lowest food and beverage operating costs compared to 20 regional locations across Canada and the U.S. Read this independent analysis to see a comparison on key indicators in the industry.